Founded in 2008 by Brooke Banning and Polly Phokeev, Peanut Butter People has a history of producing work that is playful in its exploration of the boundary between performer and audience; self and "the other"; as well as humour and pathos.
Peanut Butter People is a Toronto-based theatre company committed to producing new Canadian work that engages and enchants while providing exciting professional opportunities to Canada's diverse pool of talented actors, directors, stage managers, designers and dramaturgs.
If you would like to become an official sponsor of Peanut Butter People you can click below to donate:
---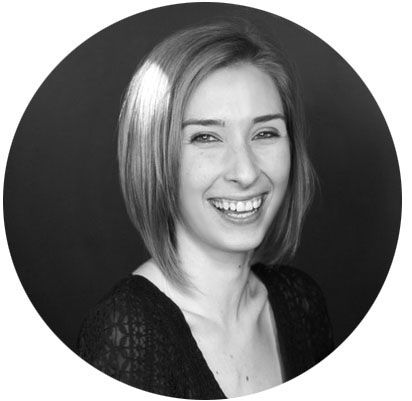 BROOKE BANNING (co-artistic producer) is a Toronto-based playwright, director, and producer. Canadian productions of her work include: Opposable Thumb, Joyful Noise, So It Goes (Luminato), We Are The Few (Paprika Festival), and collectively created The Cinderella Project (TPL's Culture Days).
Brooke's short play, Swell Broad, received a workshop presentation at the Lab Cab Festival in July 2013 under the direction of Laura Anne Harris and its international premiere at the Storefront Theatre, April 2014. Her two-act play, Genitalia, was workshopped at Living Room Theatre's New Art Night and is being developed with director/dramaturg Sarah Kitz. Currently, Brooke is in the midst of co-writing short film Woman Waiting; she is also developing her first feature, The Road Not Taken.
Training includes a B.A. (Hon) in Drama and English from the University of Toronto, as well as mentorship from such internationally celebrated artists as Jean-Jacque Lemetre, Yvette Nolan, Djanet Sears, Ken Gass, and Leah Cherniak.
E-mail: brooke@peanutbutterpeople.com
Twitter: @Brooookie_B

POLLY PHOKEEV (co-artistic producer) is an actor, writer, and dramaturg. Acting credits include Much Ado about Nothing (Single Thread Theatre Company),  A Midsummer Night's Dream (Shakespeare At Play), My Last (Theatre Double Take), Mucedorus (Poculi Ludique Societas/UofT), The Loyalists (Single Thread Theatre Company), and The Rules (University College Drama Program; dir. Banuta Rubess).
Upcoming: Weird (Theatre Arcturus): http://theatrearcturus.ca/en/ and The Tempest (Hart House Theatre): http://harthouse.ca/the-tempest/.
Training includes a B.A. (Hon) specializing in Drama at the University of Toronto, clowning with John Turner, and film acting with John Boylan and Earl Nanhu. Polly is an intermediate actor combatant with Fight Directors Canada.
She is currently re-drafting and workshopping her play, Ranevskaya and the Seamstress, and working on future episodes for the mystery podcast Duotang Chesterfield's Mystery Theatre – where, on occasion, you can also hear her voice. http://www.duotangmysteries.com
E-mail: polly@peanutbutterpeople.com
Twitter: @PollyPhokeev

---
Dramaway – dramaway.com
Paprika Festival – paprikafestival.com
Soulpepper Theatre Company – soulpepper.ca
Tarragon Theatre – tarragontheatre.com
Luminato Festival – luminato.com
Diaspora Dialogues – diasporadialogues.com
Tango Co. – tangoco.net
Pandemic Theatre – pandemictheatre.blogspot.com
Suburban Beast – suburbanbeast.ca